Airport Arrival & Terminal Exit
Upon landing and arrival at John F. Kennedy (JFK) Airport via your airline's terminal follow signs towards Airtrain, Parking & Taxis via Skywalk.
Head up the escalators to  the AirTrain platform and ride the Airtrain Red Line towards Jamaica Station.
Upon arrival at Jamaica Station, exit the Airtrain by purchasing an AirTrain exit fare from the automated ticketing system. When prompted to select which pass to purchase, be sure to only purchase the AirTrain Exit for $8.00 as AirTrain tickets are not re-loadable with the standard NYC Metro Card.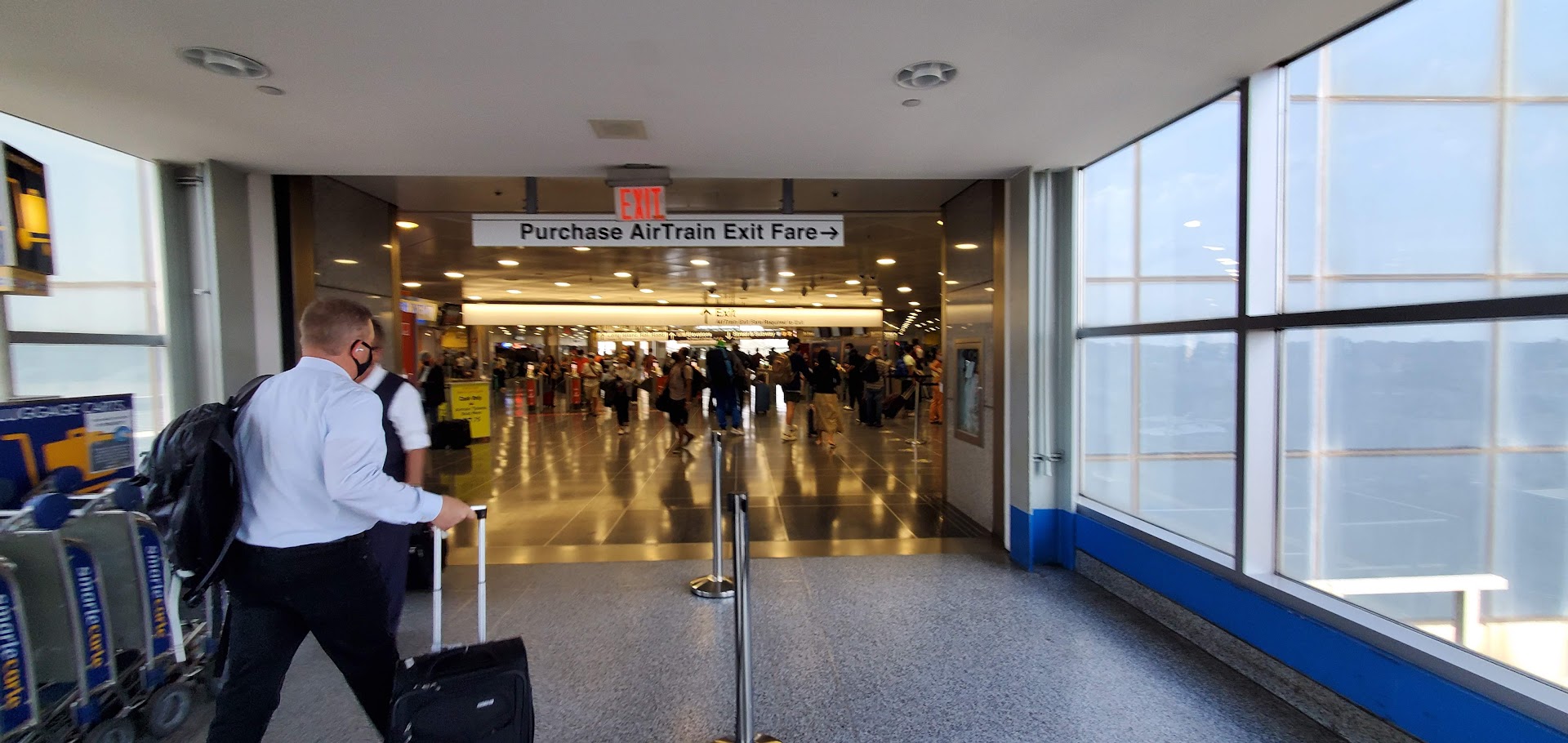 After exiting the AirTrain find your way to the ground level curbside and walk towards signs pointing to Street  & Subway E, J, Z.
While navigating the New York subway system can be stressful, Strideley Travel Advisors are experts at navigating New York's public transportation system.
As you approach the subway entrance, ensure you purchase a 7-Day Unlimited Pass for $33.00 in addition to a new subway card for $1.00. (Yes, it may seem redundant from the AirTrain ticket, however, AirTrain tickets can not be used for standard subway or bus fares). With your 7-Day unlimited subway card in hand, ride Subway Line E to 7th Street station and find yourself in beautiful Midtown Manhattan.
Day 1 - Morning in New York's Midtown
Start your morning right by enjoying one of New York's specialty bagels at Best Bagel & Coffee on 36th St. and 7th Ave. and enjoy a breakfast bagel. New York is known for its bagels and pizza and the bagels at Best Bagel & Coffee is a must-try on the list.
Best Bagels & Coffee
Strideley's recommendation: Breakfast Bagel or Lox Bagel.
Location: 225 West 35th Street. New York, NY 10001
New York bagels also compliment the many specialty coffee shops in Midtown Manhattan. With your bagel in hand head over to Café Grumpy for some delicious pour over coffee. The coffee shop's name might sound off-putting but we guarantee the staff and baristas at Café Grumpy are some of the nicest baristas in New York.
Café Grumpy
Strideley's recommendation: Spicy Mocha Latte
Location: 89 E 42nd St Lexington Passage New York, NY 10017
With your spicy mocha latte in hand, head over to Bryant Park to enjoy the rest of your coffee and people watch until you and your party work up an appetite for lunch.
Day 1 - Afternoon: Lunch and Shopping
For lunch load up on some homemade style pasta from Toscana 49. 
Famous for its pasta dish, the paglia e fierno con panna, is sure to satisfy your taste buds. Enjoy the pasta among other patrons dining. Should you elect to enjoy a lighter meal for lunch, be sure to ask the restaurant staff for their recommended selections.
Toscana 49
Strideley's recommendation: Paglia e fierno con panna.
Location: 143 E 49th St, New York, NY 10017
With your hunger satisfied, take a stroll to the Rockefeller Centers' Channel Gardens to admire local and international art. Spend time admiring the garden while also browsing the various shops at Rockefeller Center and explore your shopping interests at Sak's Fifth Avenue.
Day 1 - Evening: Aerial View of NYC
To close your first day in the big apple, make your way towards Times Square to admire the eclectic signs that makes New York shine. Immerse yourself by taking in the sounds, smells, and street performances at Times Square. 
As you become hungry pick up a slice or an entire pizza pie from the famous Joe's Pizza and enjoy what truly makes New York Pizza special.
Joe's Pizza
Strideley's reccomendation: Margharita pizza slice
Location: 1435 Broadway, New York, NY 10018
End your evening by having a beverage of choice at one of many rooftop bars in NYC while you retire for the night and prepare yourself for the next day of adventure.